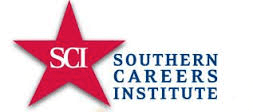 Cosmetology Training at Southern Careers Institute
Southern Careers Institute - Brownsville, Texas
For over 50 years, Southern Careers Institute (SCI) has had a tradition of career training. With seven physical campuses and online programs, SCI has made it their mission to provide students with employer-tailored programs. Professional programs offer job specific training and in that spirit the cosmetology program is now an educational partner with the Sassoon Academy. Be part of this exciting program at our Brownsville, TX campus.
Campus Location and Courses
The following Southern Careers Institute programs are available:
Cosmetology Operator
Cosmetology Instructor
Manicure Technician
Career Skills
Cosmetologists training at SCI can learn career skills like:
ABC Cutting Hair the Sassoon Way
ABC Coloring Hair the Sassoon Way
Nuts and Bolts Salon Management
Hair Styling
Facials & Makeup
Hair & Scalp Treatment
Waxing
Perms & Relaxers
Manicuring
SCI has a Career Services Team at each campus in order to help students with pursuing their careers after graduation. Services like job readiness training, resume creation, interviewing techniques, and even guest speakers are offered. Furthermore, SCI provides students and graduates with access to resources that may assist with childcare, housing, transportation, and more. Tutoring services are available for students during non-class hours, too.
Accreditation
Southern Careers Institute is accredited by the Commission of the Council on Occupational Education.
Council on Occupational Education
7840 Roswell Road, Building 300, Suite #325
Atlanta, GA 30350
Phone (770) 396-3898
Toll Free (800) 917-2081
Southern Careers Institute Cosmetology locations are regulated by the Texas Department of Licensing and Regulation.
Texas Department of Licensing and Regulation
PO Box 12157
Austin, Texas 78711-2157
Phone (512) 63-6599
Toll Free (800) 803-9202
For more information about our graduation rates, the median debt of students who completed the program and other important consumer information, please visit http://www.scitexas.edu/about-sci/consumer-information/.
Fill out the form now and get started today!